The exhibitors at the Next Level are businesses and organizations that Compassion has a partnership with, or personally uses. We only request exhibitors to participate that we know are able to help the local church in a variety of ways!
Johnson University
The Johnson University mission is to educate students for Christian ministries and other strategic vocations framed by the Great Commission in order to extend the kingdom of God among all nations. Johnson University offers over 70 programs across three campuses.
Learn More
Ability Ministry
Ability Ministry helps churches and church leadership to understand the value God places on the more than 1 billion people affected by disability and their families. Through your local disability community, the Church will grow spiritually, numerically and financially.
Learn More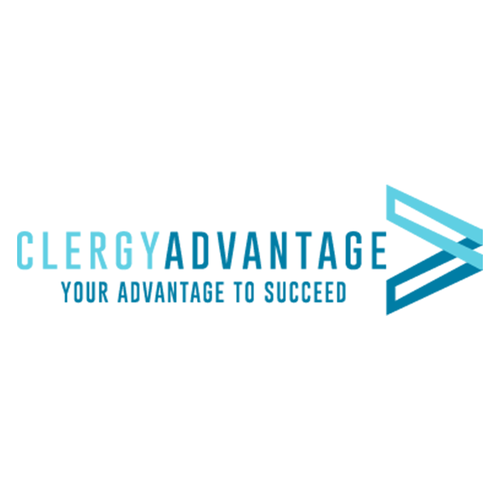 Clergy Advantage
Our mission at Clergy Advantage is to make a profound difference in the lives and ministries that we serve through specialized tax, financial and retirement services. We help our ministers save tax, grow their money more effectively and enjoy peace of mind with greater success.
Learn More
Christian Financial Resources
Christian Financial Resources (CFR) is a not-for-profit organization with a mission of "Funding Ministry... Changing Lives." Since 1980, hundreds of ministry projects—including land acquisitions, loan refinances, and the construction of church buildings, parsonages, and schools—have received funding through CFR.
Learn More
International Conference on Missions
ICOM is the connection point for global missions. We communicate what God is doing around the world and offer community to the Christian church.
Learn More
Christian Church Pensions Plan
For those who have devoted their lives vocationally in service to Christ, the Christian Churches Pension Plan is a reliable part of a diversified and secure financial retirement strategy.
Learn More
Christian City
Christian City extends Christ's love through housing, health care and crisis intervention, and is home to 1000 children, teens and senior adults, living on a beautiful 500-acre campus in Atlanta.
Learn More
Point University
Point University exists to educate students for Christ-centered service and leadership throughout the world.
Learn More
Central India Christian Mission (CICM)
Central India Christian Mission is an indigenously led ministry that strategically serves in Southern Asia. Our purpose is to bring the light of the Gospel to spiritually dark places in Southern Asia until all have heard and experienced the transformative power of the gospel.
Learn More
Catalyst Promotions
We offer customized promotional products and apparel that helps people be proud of their church. T-Shirts for baptism, special events, and volunteers, along with promotional materials such as first time gifts, car decals, and signage are just some ideas that we can provide.
Learn More
Marchese Construction, LLC
We are a leading regional commercial construction company that has been turning clients' visions into realities for over 15 years. We are the Client's Contractor.
Learn More
Intentional Churches
Intentional Churches serves church leaders with a Church Operating System that offers powerful tools and practical training, which align their teams and mobilizes their 99s to repeatedly reach and grow their ONEs.
Learn More
TPM ColorLab
ColorLab is a family owned Southeast-based, all-in-one solution for your large-format consulting, printing and installation needs. This includes interior graphics, wayfinding signage and event graphics and more.
Learn More
SecureGive
Too many churches struggle to get people to give. SecureGive provides innovative software, strategy, and stewardship resources so your church can increase giving while saving money.
Learn More
Woodland Christian Camp
Woodland Christian Camp & Retreat Center was established in 1969 and exists to provide opportunities for Christian growth in a natural setting. In order to fulfill our mission, we host Summer Camp programs for young people and provide Retreat/Rental facilities for churches, ministries and non profit groups.
Learn More
Milligan University & Emmanuel Christian Seminary at Milligan
Milligan is a Christ-centered liberal arts university in Johnson City, Tennessee, boasting a close-knit community, 235-acre picturesque campus, and over 100 majors, minors and other degree offerings. As a Christian liberal arts university, Milligan University seeks to honor God by educating men and women to be servant‑leaders. Emmanuel Christian Seminary at Milligan is a graduate seminary that seeks to fulfill the mission of the Church by preparing men and women for effective ministry.
Learn More
Soul Shepherding
Soul Shepherding provides in-depth training, dynamic community, and soul care resources for counselors, pastors, and spiritual directors to thrive with Jesus in life and leadership. Founders Bill and Kristi Gaultiere (Doctors of Psychology and Spiritual Directors) offer training, a network of spiritual directors, and resources for individuals, groups, and churches.
Learn More
Brightly
The Brightly team produces sermon series outlines that are Biblically solid, incomparably creative, practically applicable and easily customizable. Get series outlines for every Sunday for less than ten dollars per week.
Learn More
ManagedMissions
ManagedMissions is a Short Term Mission Trip Software featuring team member management, online fundraising, trip applications, task management and donor management.
Learn More
Capin Crouse
As a national full-service CPA and consulting firm devoted to serving nonprofit organizations, CapinCrouse provides professional solutions to organizations whose outcomes are measured in lives changed.
Learn More
WHAT ARE YOU WAITING FOR?
Registration includes two full days of speaker sessions, your choice of breakouts, and complimentary meals.
We are all about family, so no matter how big or small your question or request, our team is always ready to help! Take a moment and fill out the connect card using the button below and we will be in touch.