Join us for the upcoming Faith Promise series Oct 27 - Nov 14 as we hear amazing stories from our local and global partners about how God is using the generosity of our church family to reach not only our neighbors but people we may never meet this side of Heaven with the good news of Jesus. 


Tune in to Compassion Online on November 17 to hear from our Lead Executive Pastor, Harvey Bream, as he fills us in on the facts and figures of 2021 and Compassion's vision for 2022 as part of our annual business meeting.

Then, during our Wednesday night services on November 17, we'll be holding our annual congregational vote to affirm and/or reaffirm our elders, deacons, trustees, and budgets for the 2022 calendar year. You must be present in person to cast your ballot so if you usually join us online or attend a campus or service outside of Wednesday night and you want to vote, make sure you're there. 

Find A Wednesday Service
We can't predict the future, but we can plan for it. Financial Planning Ministry (FPM) takes the mystery out of estate planning, guiding you and your family through a straightforward process allowing you to design a legacy plan that blesses your family and honors God.
Join Digital Webinar
|
Learn More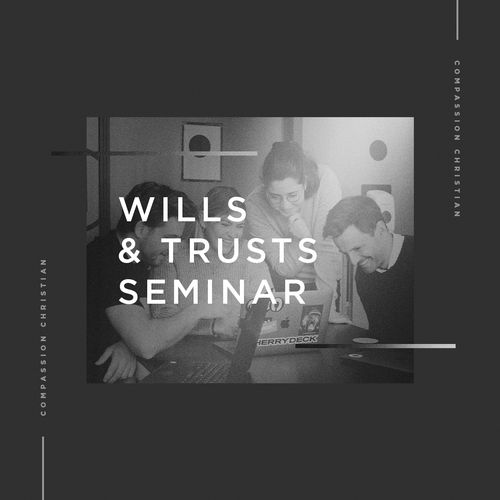 We've officially launched our new Planning Center Online Platform! Sign up and become part of our new database software and stay connected to all things Compassion. Have questions? Check out the link below for more information.

Sign Up
|
Learn More
This week's sermon series is all about standing firm in our faith when confronted by another gospel, but how do we discern what's truth? We've put together a resource list for anyone who wants to dive deeper into Christian Apologetics through books, websites, podcasts, and more.
Download Resource List
During this four-week course, you will be encouraged, empowered, and equipped to not only grow in the Lord, but to love on others, using the gifts and purpose God has instilled in you. To sign up, or to learn more, click the button below.
Psalms and Proverbs Challenge
One of the many ways to ground yourself in the Lord is by reading His word. Everyday we will be reading a chapter or set of verses from the Book of Psalms or Proverbs, and we hope you'll join us!
Follow along with
@tcamhux
on Instagram.
Compassion Christian Church
"May the Lord bless you and protect you. May the Lord smile on you and be gracious to you. May the Lord show you his favor and give you his peace."
We are all about family, so no matter how big or small your question or request, our team is always ready to help! Take a moment to fill out the connect card using the button below and we will be in touch.